1/4
Women boots
Quick Details
Supply Ability:
30000 pair per month
Quick Details
material

PU

color

Accept customized color

size

36-41

season

spring/summer/autumn/winter
Classic pump styling with modern shape and leather-covered round heel construction with trendy design
Internal anatomical shaft with PU on both sides provides continuous support
Outer Material: Leather
Inner Material: Leather
Sole: Rubber
Closure: Zip
Heel Height: 2.5 centimetres
Heel Type: Block
Shoe Width: Normal
Soft leather sock and moulded footbed provide exceptional cushioning with every step
Flexible and lightweight design combined with a modern finish for maximum style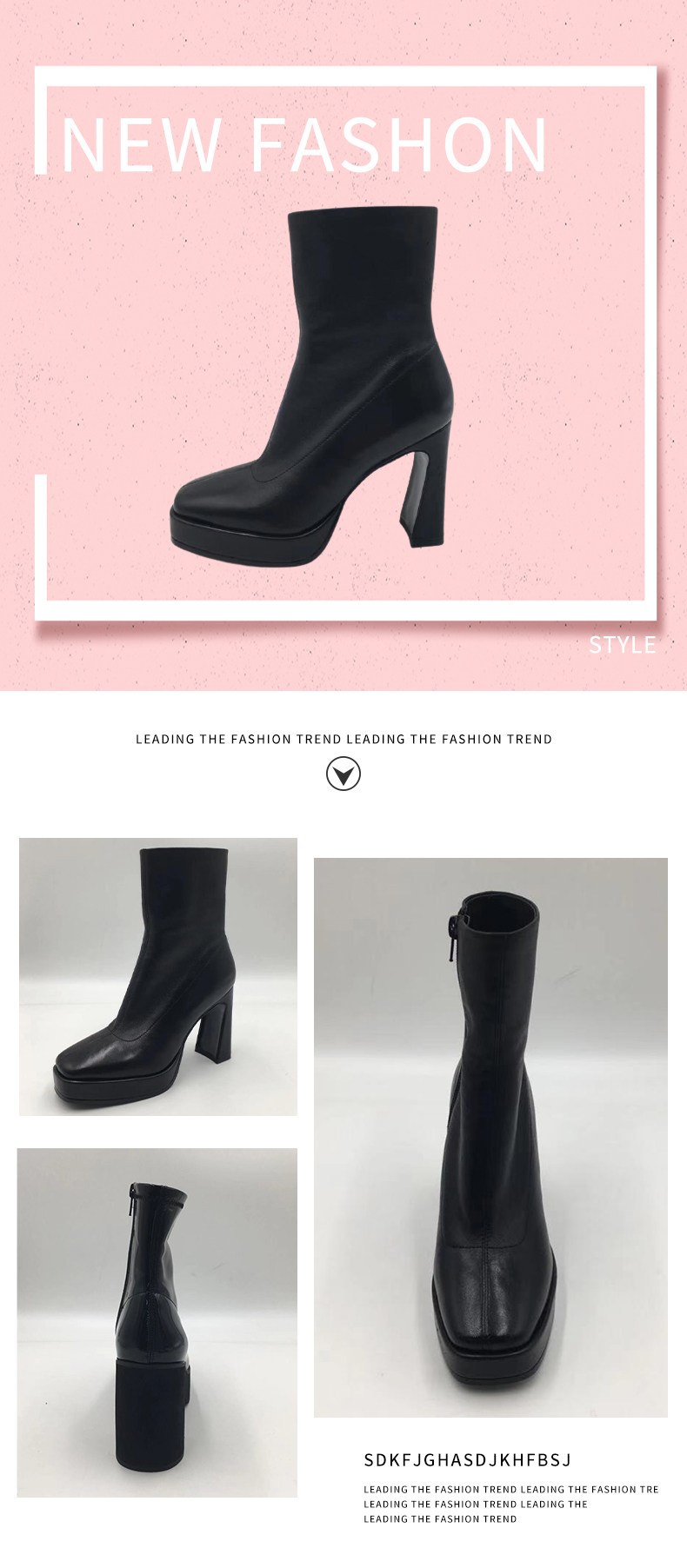 Excpet for the nice Women boots
We also a wholesale oem recycle sneakers supplier, factory,manufacturer
We share the important information of recycle sneakers with you
How to recycle sneakers
The comfort of sports shoes and sports shoes has been appreciated all over the world. Therefore, hundreds of sports shoes are constantly worn to the soles, not to mention that due to their worldwide popularity, sports shoes are often used as A fashionable shoe wear, because most sports shoes are made of rubber and other synthetic materials, discarding these shoes will produce a lot of non-biodegradable waste.
Sports shoes can be repaired and reused by the original owner or others. Although many sports shoes will eventually be landfilled, these shoes can be reused or recycled. There are many projects to help or carry out recycling of sports shoes, tennis shoes and other types of sports shoes. Rubber soles of sports shoes are the most obvious recyclable part of shoes. Leather and synthetic uppers can also be recycled. The rubber part of the shoe can be grinded separately to make new rubber sports shoes. Some parts cannot be recycled, and usually need to be removed before the recycling process starts. For example, the metal holes used to reinforce the shoelace holes must be removed before recycling. Shoe spikes and nails and any other metal parts should also be removed from the shoe. Some sports shoes or other types of sports shoes contain lights or strips of reflective materials, which should also be removed before recycling. In addition, the shoes should be dry and clean to avoid contaminating the materials during the recycling process. Many parts of sports shoes are considered recyclable, while other parts are not. The most common way to recycle sports shoes is to grind them into new materials. This may mean that all recyclable materials (including rubber, leather and Other synthetic materials) ground into soft foam or rubber-like materials.
On the other hand, the rubber part of the shoe can be ground separately to make new rubber. In this process, the ground material may be filtered to remove impurities, resulting in higher quality products. Recycled sports shoes can be used to make tennis courts. The product of end recycling sports shoes is a synthetic material. According to its plasticity, it can be used to synthesize the surface of sports fields, tennis courts, track and field fields and other sports or gymnasiums. This seems to be a suitable toe cap, which is likely to be worn on such a surface.
Another use of this material is to cover sidewalks and other hard surfaces on playgrounds. This rubber semi-soft material helps prevent children from encountering the metal rods of the jungle gym, and people interested in recycling sports shoes can easily find information on the Internet. Local public works organizations that organize sports shoe recycling activities may be close to home, often working with large companies capable of large-scale recycling projects. Shoes that can still be worn can be donated to charity.
Usually, sports shoes can be repaired and reused by the original owner or others. In any case, besides simply disposing of old sneakers, there are many ways to dispose of used sneakers and throw them away. Recycled sports shoes may be used as ground materials for playgrounds.
ABOUT US
Dongguan Brilliant Jelly Group Ltd is a footwear manufacturer based in both Taiwan and China, We have first started our factory in 1987 in Taiwan, And started our factory in Donguan, China in 2006.
We have 4 production line to satisfy different customers that need different type of shoes such as sneaker, Heel, boots and beach sandals, flip-flops.
FAQ
Q: Are you a trading exporter or a manufacturer?
A:Precisely, we are both. We are a factory more than 20 years experience.

Q:Do you support OEM/ODM?
A:Yes. We can print your logo on the products (screen printing, heat transfer printing, gas sublimation printing..etc).

Q:About sample
A:Samples will be ready in 3 days for wholesale order, and 7-20 days for OEM/ODM order. Sample fees and shipping cost will be charged, but would be returned after bulk order placed.

Q: What is the delivery time?
A: We can deliver within 3 days for wholesale orders, and 20-45 days for OEM/ODM (depends on the quantity).In case of delay, we will keep you informed about the status and solutions in advance.

Q: How about your company's quality control?
A: We have professional QA & QC team to fully track the orders from the beginning to the very end, such as checking the material, supervising the production, spot-checking the finished goods.

Q: Return Policy
A: If you want to exchange the items received, you must contact us within 7 days upon receipt of the items. The items returned should be kept in their original status and you should pay the additional shipping fees incurred.

Q: Is sample available?
A: Yes, please contact us to enjoy sample service.